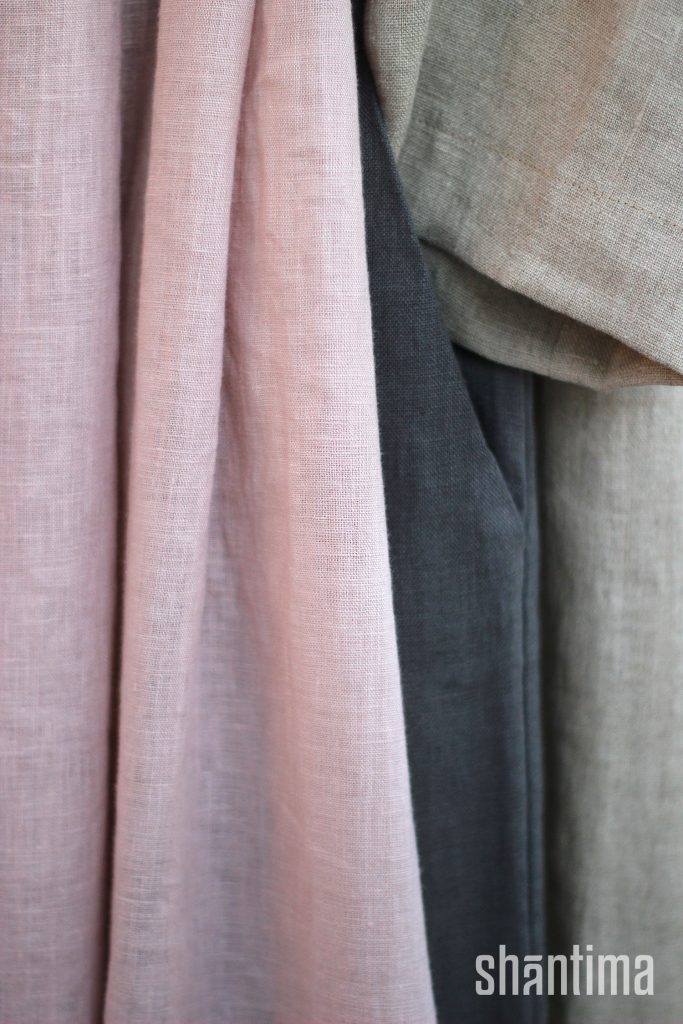 Hello!
You are very welcome at Shantima.
All items are custom made in our studio. Any item can be customized for your needs and measurements.
When ordering:
please choose the desired fabric and color from our catalogue for any model you choose.
please provide your bust/waist/hips measurements and your height in the comments. We will help you to choose the right size or your outfit will be made-to-measure.
to customize your garment – please indicate any changes that might be desired: changes in the length of the item or sleeve length, adding or removing pockets and so on.
We pay great attention to the color palette of linen fabrics and its diversity, so pick up your unique and special color for your dress or color combination for the whole outfit!
We offer different single models as well as exclusive capsule collections that feature 3-7 pieces in each. All items are compatible with each other not only in color but also function-wise – thereby the question of how to combine them is instantly solved.
We use Oeko-Tex certified 100% European linen which is already washed and softened and will shrink no more.
Email us at [email protected] with any questions and suggestions.
Sincerely,
Shantima Team