We are adding a new section to Shantima's blog. It's called Feel Your Own Way and contains the stories of Shantima's customers, as each of them has a great story to tell. Scattered all over the world, beautiful Shanti people follow their heart in pursuit of truth and perfection, trust their intuition, listen to their inner voice. For them "Om" is a meaningful word. They are very versatile and authentic, charismatic and independent, creative, and natural. They all share the same "Shanti philosophy" of calm contemplation they live by that helps them stay focused and balanced. Their mode of dressing really does reflect the mindset behind it. Shanti is the world harmony, synergy, and love that you can feel on your skin. Shanti is peace of mind and comfortable feeling that Shantima's linen clothing gives.
Our first story from wonderful Marina Potyomkina, Tallinn, Estonia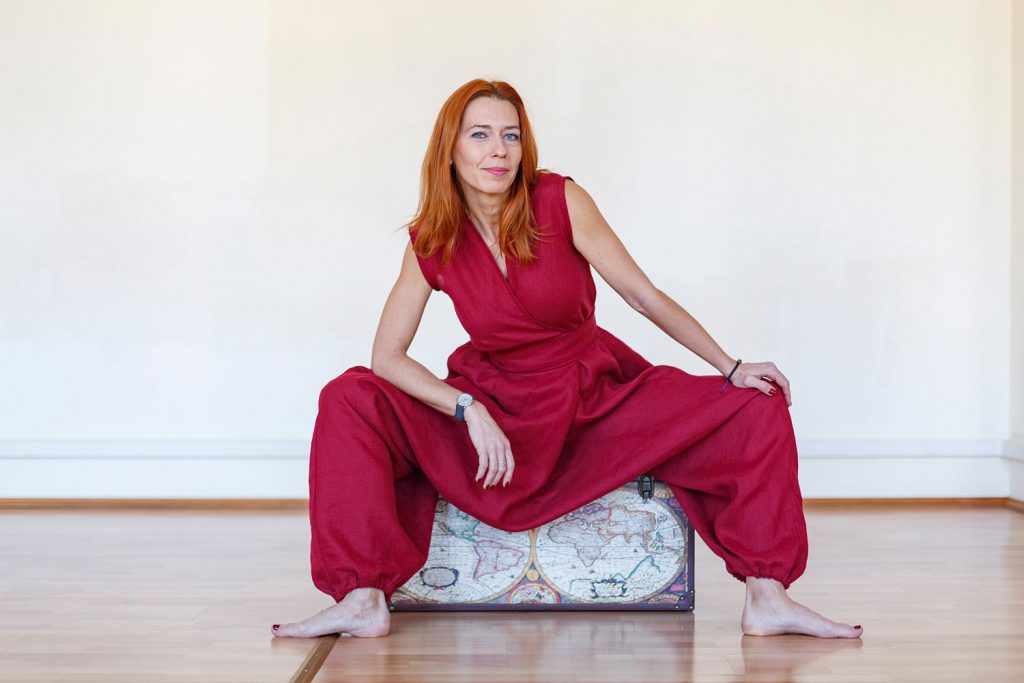 "The stories a la "I quit my unloved job for a dream" are a dime a dozen these days", – says Marina, founder and owner of Shakti Yoga Studio, a long-standing client of Shantima. Marina is a yoga- and aromatherapist, a yoga teacher, a Reiki master, a systemic family counselor. Judging by her thorny path to all these titles, Marina is an "Atlas Shrugged"- type of businesswoman: "I had enough savings to rent a tiny hall for 6 mats in Tallinn downtown and start teaching yoga. For some time, it was just evenings after work and weekends. Then my hobby started to interfere with my work. My motto is "It's better to regret something you have done than to regret something you haven't". Anyone who thinks that being a yoga studio owner and a yoga teacher is an easy way to earn your daily bread is deeply mistaken. This means almost 8 years without any days off. You either break even or lose money. When I teach yoga, I cannot think about money – I'm focused on giving maximum attention to the people.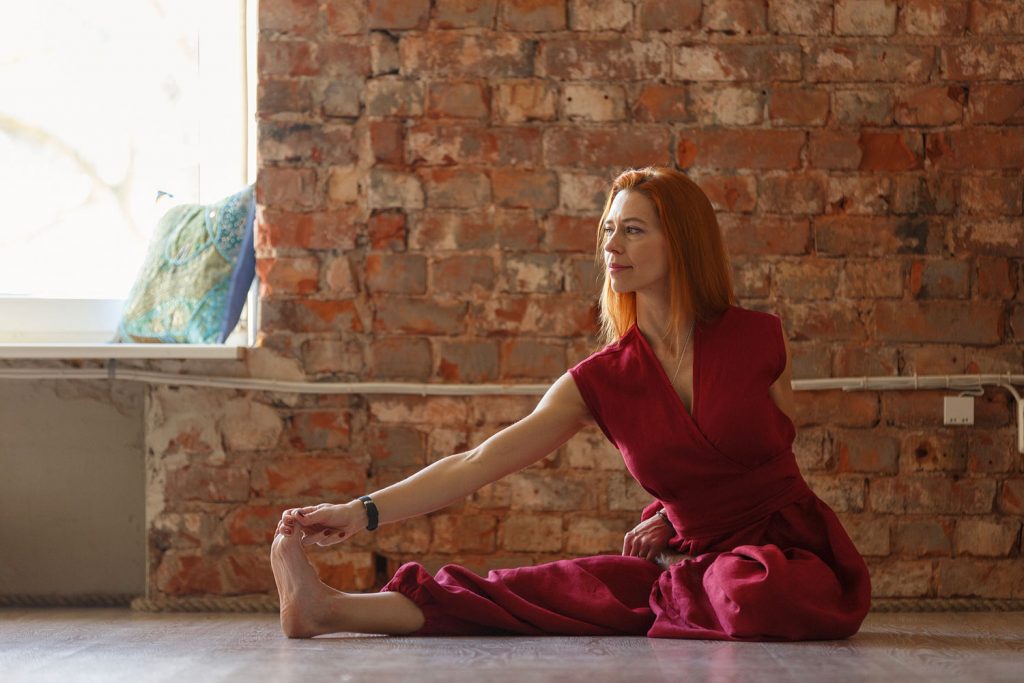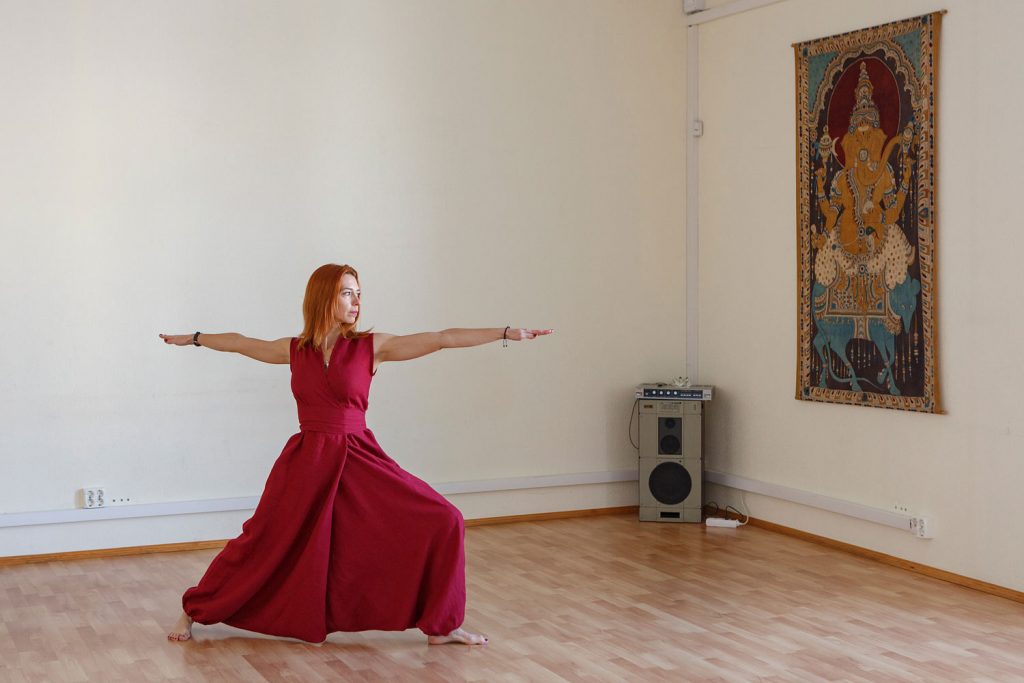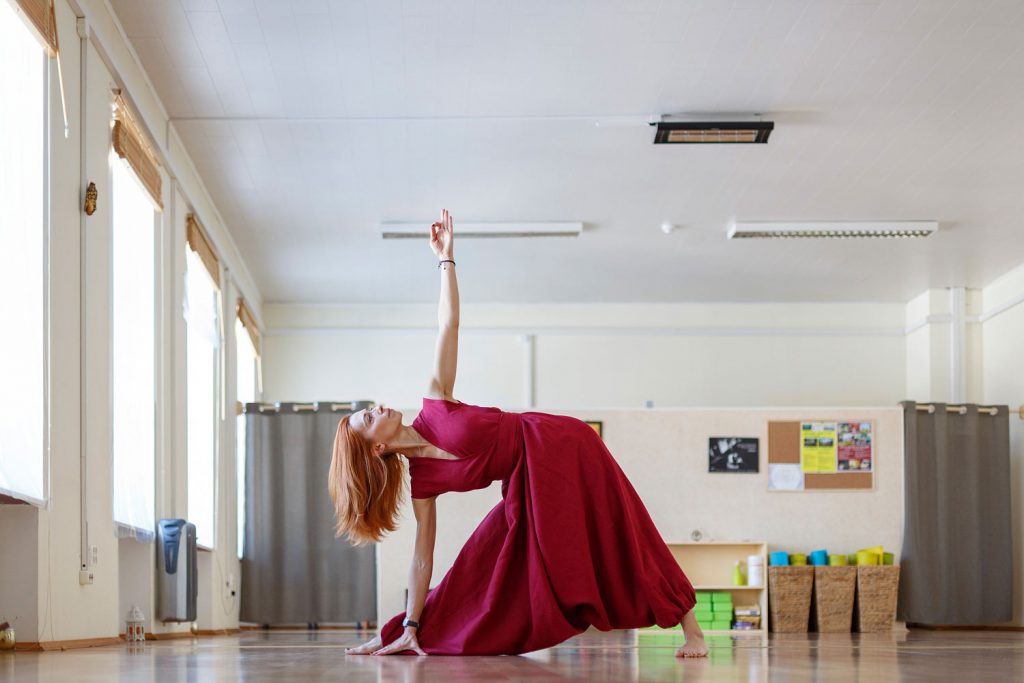 With my lifestyle and profession, I have become a bit of a recluse – I work when others are on holiday. My habits are strange and incomprehensible to most people. I do not want to spend my time and energy on small talk. When you teach people self-awareness and mindfulness every day, when you instruct them on how to listen to your heart and distinguish the fleeting from the lasting, social masks are out of the question. Yes, the greatest luxury in my life is communicating with those who are spiritually close to me – real, deep and interesting folks. And very simple indeed. This is the most precious thing for me now. Naturalness, freedom, honesty. It's fairly safe to say, my clothes reflect my soul outfit. This gorgeous linen jumpsuit by Shantima is exactly what I'm looking for in clothing: it makes you stand out from the crowd, it's ultimately comfortable, natural and embracing your feminine side. That's what I value most in apparel.
Marina wears linen jumpsuit TALISE in BURGUNDY color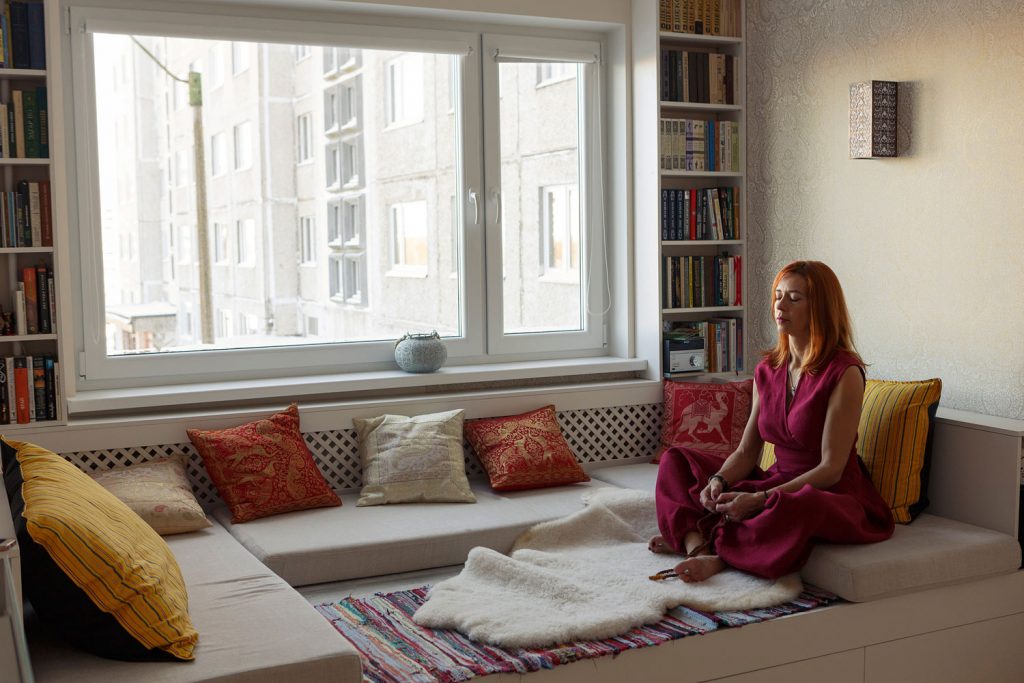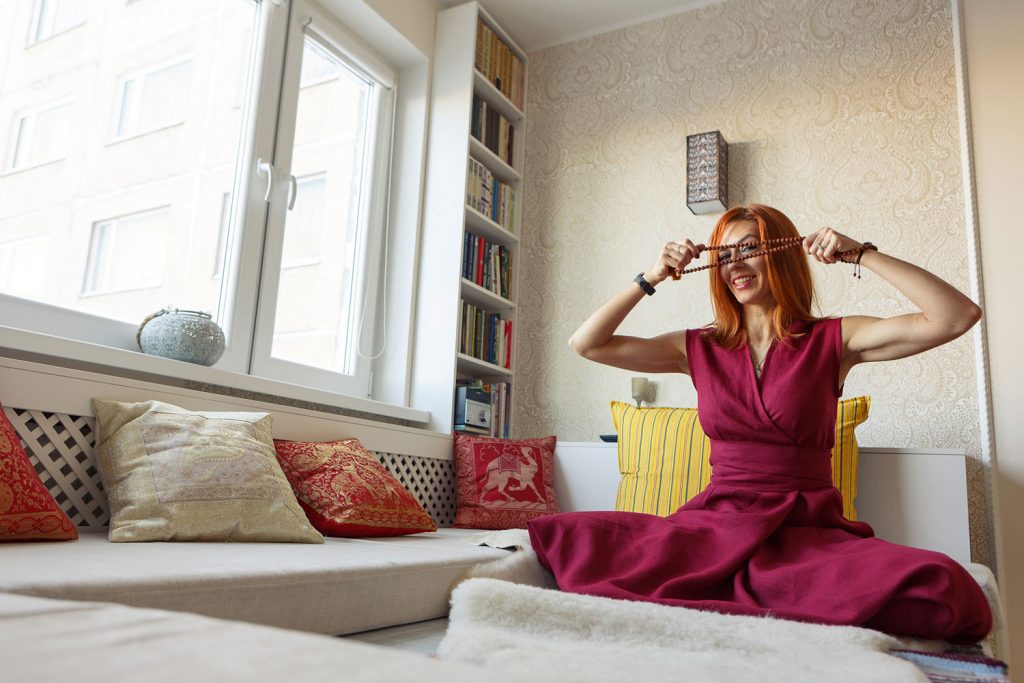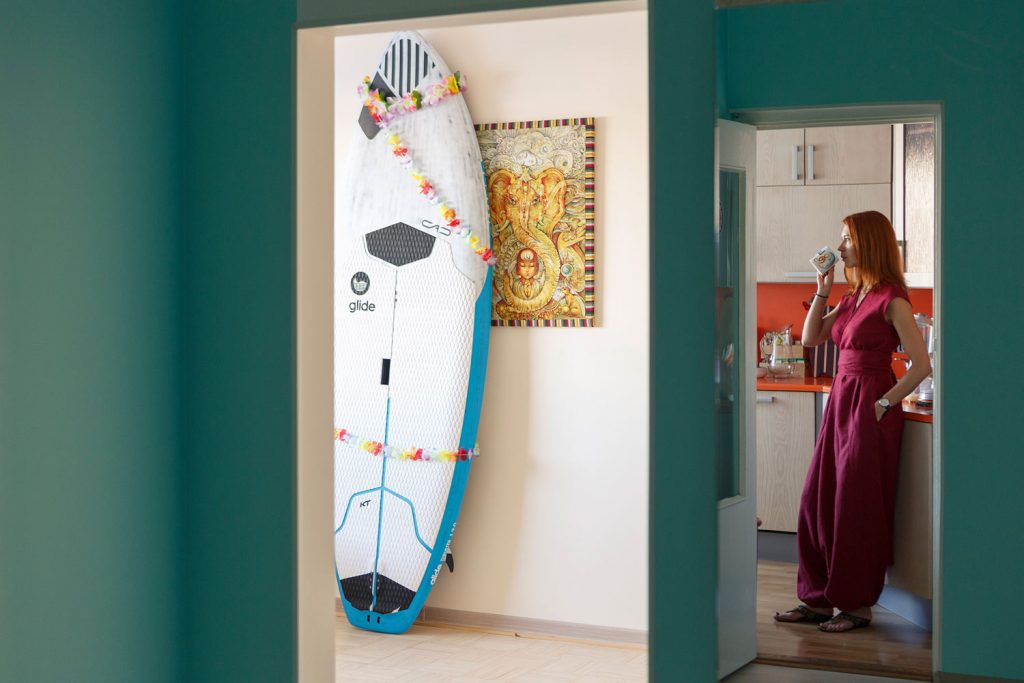 photos by Aleksandr Guzhov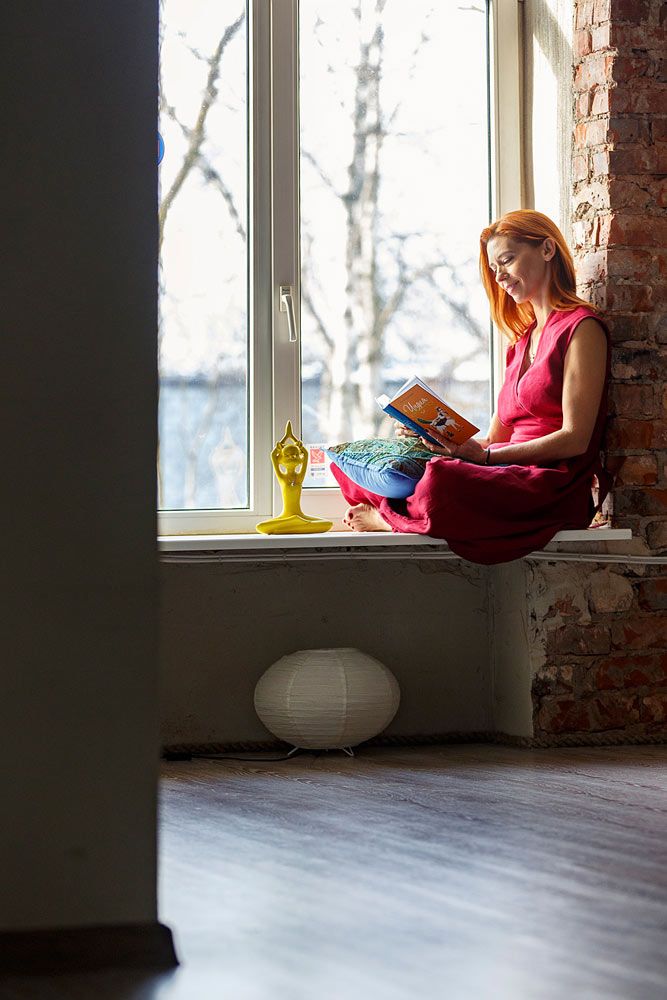 If you want to share your Feel Your Own Way story with us, please send us a photo in Shantima's apparel to hi@shantima.com and don't forget to include an essay about yourself!